Former Arsenal and Manchester City player, Emmanuel Adebayor has moved to Paraguay to link up with Olympia, the Premira division reigning champions.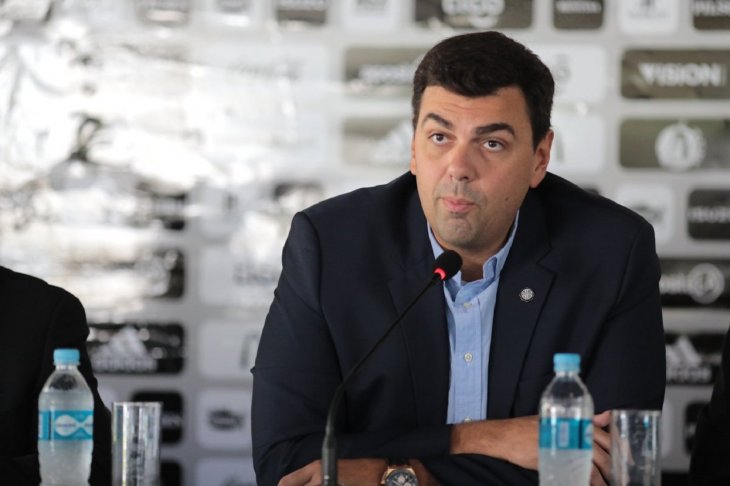 Emmanuel Adebayo who has represented top clubs in Europe left Turkey to link up with former teammate, Roque Santa Cruz.
Olympia president, Marco Trovato has stated that, he is ready to make Olympia the next big thing in South American football. He declared that until 20,000 new members sign up to the club, he won't announce the arrival of the superstar.
The deadline was increased by 24  hours and over 14,000 new members have signed up with the club. Further marquee addition are expected to happen, as another Manchester City legend, Yaya Toure is being linked with imminent arrival to Paraguay.
Emmanuel Adebayor who started his club career in France, made his name with Monaco before getting a dream move to Arsenal, he enjoyed considerable success with Arsenal but he was not too popular with the fans, he was later sold to Manchester City.
In his first match against his former club, Adebayor was center of everything that went wrong, he stamped Van Persie in the face, and when he finally scored, he ran the whole length of the pitch just to celebrate in front of the travelling away fans.
He later regretted his actions, but he insisted, it was the Arsenal fans who infuriated him, he also stated they targeted him with offensive chant and directed abusive words towards his mother and the rest of his family.
After impressive start with the Citizen, he couldn't keep up, as injury and poor form led him out of the first team, and he was loaned out to Spain, where he joined Real Madrid, who are looking for cover for their attacking options.
He lifted the Copa del Rey with Madrid and returned back to England the following season. He was sent on loan again, this time to North London, with Tottenham. He also represented Crystal Palace in England before moving to Turkey. He represented two clubs in Turkey before finally moving to Paraguay.