The newly appointed coach for Paraguay national football team Juan Carlos Osorio talks about his plans for his new team. The Columbian accepted the offer to become the national team coach with Paraguay this time as they have not reached the world finals from 2010. The 57-year-old spoke to media about his prime reasons that made him accept the offer. He spoke about the philosophy of coaching and his expectations from the squad.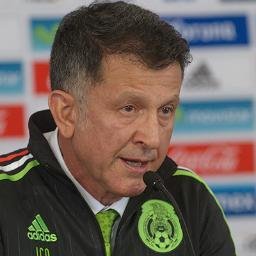 When Osorio was at the World Cup, he enjoyed being in the day to day level so much that he wondered if he should go back to managing the club. However, he realized it's a great thing to be in the competition of that level in Russia. Therefore, he was on the lookout for a national team wherein he would obtain an opportunity to go to the World Cup to have a great experience of the day-to-day match. As far as South America is concerned, it mainly focuses on micro cycles. The training takes place from Monday to Thursday with the players and then they are back at their clubs to play during the weekends. Well, Paraguay operates in the same manner as there are 10 teams and he would work with a group of players. He will also try his best to improve the game played by the players through training and also through competition.

When Osorio was asked about achieving the Copa America 2019, he said that they would be competing with best teams such as Chile, Columbia, Brazil, Uruguay, and Argentina. It is quite a challenging task and a great opportunity to show their potentials at the greatest level. Osorio is making every attempt to make his players stronger and competitive than before. He wants to see the passion for the game in players and they should always be ready with a Plan B when the situation arises.